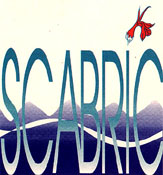 The Chateauguay Watershed Management Agency


SCABRIC, la Société de conservation et d'aménagement du bassin de la rivière Châteauguay, is a multidisciplinary board working to improve the water quality of the Chateauguay River and its tributaries.
I serve as a volunteer director along with others including industrial executives, farmers, school teachers, ecologists, and municipal officials. Although our personal interests vary widely, we work toward the common objective of cleaning up the river.
The organization has published a map of the Quebec portion of the watershed and has installed wharves to fascilitate kayaking and canoeing. Ecotourism is seen as a means of getting people to appreciate the river and create a desire to protect it.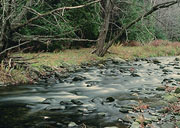 Mountain headwaters
Over the years, SCABRIC has served to educate the public on vital issues relating to flooding, fish kills, groundwater extraction, toxic waste and soil conservation on farms. In collaboration with the Chateauguay River Rehabilitation Committee, we have conducted major tree planting and fish stocking projects between the USA border and the city of Chateauguay, Québec.
Our annual meeting unites over partners from Canada and the US and has brought noted speakers to the area. Former Quebec Envrionment Minister David Cliche addressed the meeting to present their 15-year water quality study on the Chateauguay.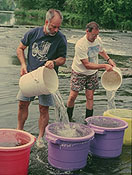 Stocking trout
To learn more about how you can become involved: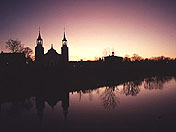 Urban and rural communities


Photos copyright by Phil Norton
---
---