Guided Tours of Prince Edward County, Ontario
(613) 827-3214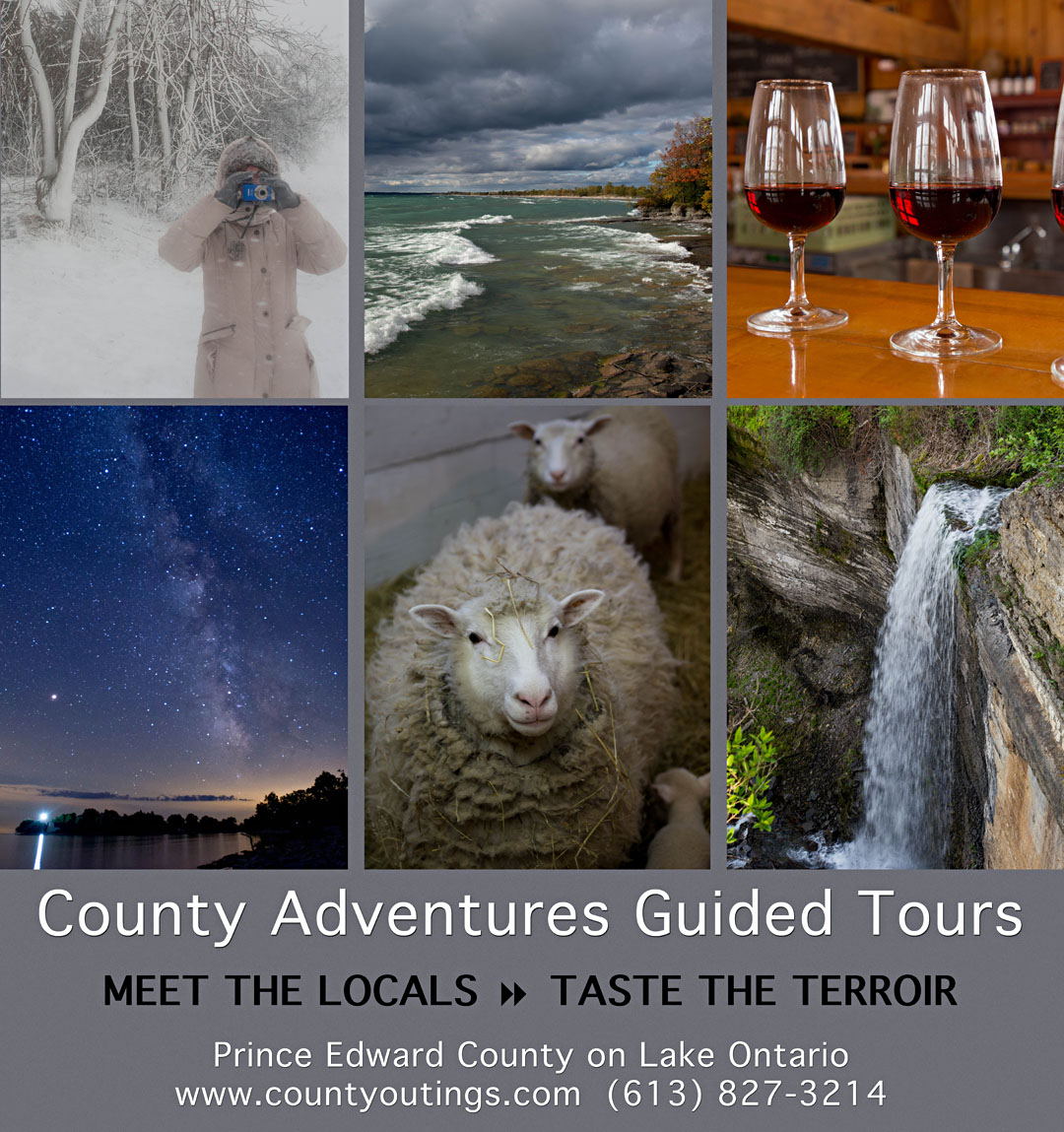 Customized tours for couples in Prince Edward County. Three-hour "Parts Unknown of Prince Edward County" tours are $195 per person. Discounts for small groups. Call or text message (613) 827-3214 or email.

Specializing in backroads adventures to "Off The Beaten Path", meeting the rural locals and visiting family farms for a close-up encounter with the animals. Tasting all the way...cheese factories, home-baked goods, locally-made chocolates, farm fresh veggies, honey and an outdoor pizza oven on a hilltop overlooking Lake Ontario.

Business leaders, university students, and the spouses of CEO's have toured with us while holding conferences in The County.

For nature lovers, join us for birding tours, especially during peak migration seasons, and for photographers, we offer outdoor and indoor one-on-one tutoring for camera techniques and computer workflow.

Guide Phil Norton has led small group adventures to all corners of North America as well as day-trips and weekend retreats throughout Ontario and Quebec in all seasons since 2012.

A Picton resident since 2007, he has witnessed the transformation of this rural oasis into a tourist hotspot. He will introduce you to the owners of the farms and businesses whom he counts as friends, and to the hidden charms, like waterfalls, that are not on the tourist maps!

Authentic country, or upscale and chic, take your pick, or mix and match...inquire by email, text mesage or call.

See the County through the eyes of a local."

Camera clubs and field naturalists groups please inquire for half-day and full-day rates.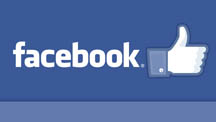 Guests' comments:
Great Day in the County with Apples and Grapes -- Phillip is a delightful chap who took us on a tour from the Drake Devonshire to Waupoos. We visited County Cider, Wineries - including the lovely Waupoos grounds and Lake on the Mountain. VIP wine tastings are always a great way to spend a Saturday. What a nice and knowledgeable chap to take us through this gorgeous County.
Amazing day in PEC -- Phil was an awesome tour guide. He took my girlfriend and I around to a bunch of different wineries for her birthday. We had a wonderful time thanks to Phil. He was helpful, interesting, and totally flexible with our plan. He went the extra mile to ensure that we had a great time and saw all that we wanted to see. Book with Phil for an awesome time in PEC!
Great Tour! -- Highly recommend booking Phil for a tour of PEC! He is incredibly friendly and personable, and easy to talk to. He was happy to meet our needs and tour expectations, while adding in spots we would not have known of. It was a lovely day!
Wonderful day with a great guide! -- Phil was an awesome guide. He's a great guy, and easy to talk to. We were able to go see a ton of different areas of Prince Edward County (tasting wine & ciders, stopping by small shops to buy some local honey, mustards, and cheese, helping us scope out where we should go to the beach!).
Fabulous Tour! My partner and I stayed at the Drake on our honeymoon and had an incredible afternoon exploring local wineries, breweries and 'parts unknown' in PEC. Phil was super charming and gregarious, knowledgeable, easy-going and flexible. He incorporated the wineries we really wanted to see and added his own special flair (strange brewing was incredible!) and a special look-out point. Phil was especially welcoming and inclusive to us as an LGBTQ couple, and we would sing his praises and recommend him to anyone looking to spend a beautiful afternoon in the county.
Photography trips to Newfoundland, Saguenay region, Algonquin park -- As you can see, I've been on multiple trips with Phil. Phil is a constant professional, knowledgeable and friendly, always pleasant to be around. Whether you are you are looking for a day trip, a weekend or a week long trip, Phil is your man. Always taking the time to scout out the places ahead of time. Your guaranteed to be pleased with the outcome of your time with Phil. I look forward to going on more trips with Phil in the future.
Click here to see more reviews and pictures by guests on our TripAdvisor page.
Meet your tour guide

Phil Norton has been seeing life through a lens for over 40 years and working professionally as a writer and photojournalist. He freelanced for Harrowsmith and Canadian Geographic Magazines on environmental and outdoor adventure topics, and served as the editor of a bilingual weekly newspaper, The Huntingdon Gleaner in Quebec, and ran the stock photo department for The Montreal Gazette. Later, in Quebec, he shared his experience in high schools leading students on community photo shoots for publication.

Since moving to Prince Edward County, Ontario in 2007, he has explored the Quinte Region by bicycle, kayak and on foot and has captured its many moods in photos which appear in local publications, websites and on his postcards. "Photography & Fitness" outings began in 2012.

You can purchase the book of photos while you're in Picton or through the Tagona Press website: